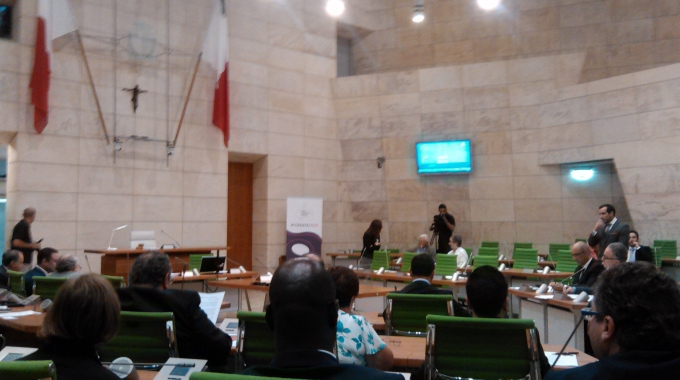 PHROM PARTICIPATES IN THE CULTURAL FORUM IN PARLIAMENT
On 28th September 2015, PHROM was invited to give a speech by the Malta Arts Council on 'The Future of the Cultural and Creative Sectors Cultural Forum' in Parliament. The speech on Diversity and Cultural Access was given by PHROM's Head of Secretariat, Dr. Neil Falzon.
As a platform representing Member Organisations working in an array of human rights related issues, PHROM's speech emphasized that 'Participation in and enjoyment of culture and arts form an integral part of our fundamental human rights.'  It tackled the issue of accessibility of the arts and cultural activities to the diverse communities and the lack of involvement of many.  Neil concluded that the arts and culture allow PHROM's Member Organisations 'to present to the world, the themes they struggle to work with and advocate for on a daily basis.'
To read the full speech click here.