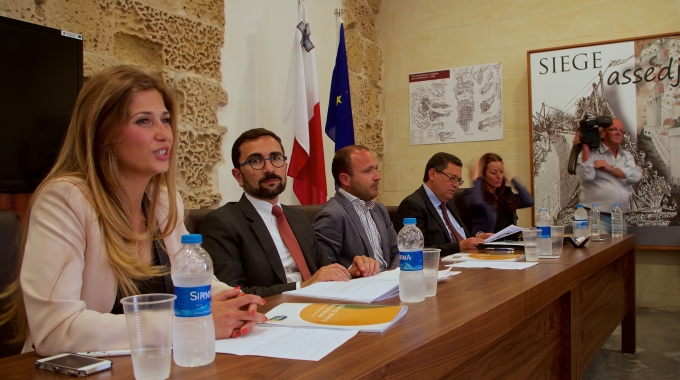 PHROM LAUNCHES ANNUAL HUMAN RIGHTS REPORT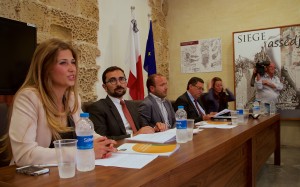 After months of research and data collection PHROM launched its first publication which encompasses a comprehensive human rights review of 2014. 'Looking beyond the rainbow' Annual Human Rights Report 2014 was made through the direct input from Member Organisations, non-Member Organisations, human rights experts and stakeholders in the field. The report is made up of 5 sections: Introduction; PHROM Member Organisations Input; External Perspectives; Case Studies and; Conclusion and Recommendations.
During the launch the report was critically discussed by experts representing various entities such as Dr Roberta Lepre as Chairperson of PHROM, Mr Silvan Agius representing the Ministry for Social Dialogue, Consumer Affairs and Civil Liberties, Prof. P. Xuereb from the University of Malta and Ms Caroline Muscat from the Times of Malta. PHROM was honoured with the presence of Her Excellency, the President of Malta, Marie Louise Coleiro Preca who gave a speech with regards to the importance of the report and closed the event.
For copies please contact us on info@humanrightsplatform.org.mt