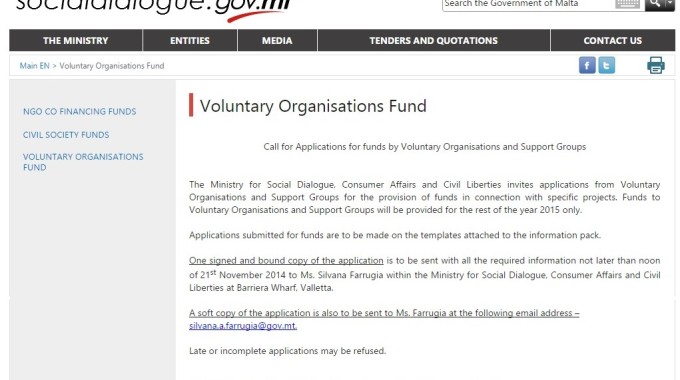 MINISTRY FOR SOCIAL DIALOGUE, CONSUMER AFFAIRS AND CIVIL LIBERTIES (MSDC) VOLUNTARY ORGANISATION FUND
Deadline: 21st November 2014
PHROM would like to bring to the attention of our Member Organisations the MSDC Funds specifically to support Voluntary Organisations. It is a service based fund and therefore an excellent opportunity for our Member Organisations who are service providers. 
PHROM will not apply for this fund as a platform as we are not service based, however we would like to show our interest in partnering up with our Member Organisations to offer administrative assistance and expertise. 
The deadline is this Friday 21st November 2014 at noon and therefore you would need to act promptly on it. For further information and the application form please click here or contact us on +356 20106295 or info@humanrightsplatform.org.mt
We wish you best of luck! 
– Erika Borg, Secretariat Officer