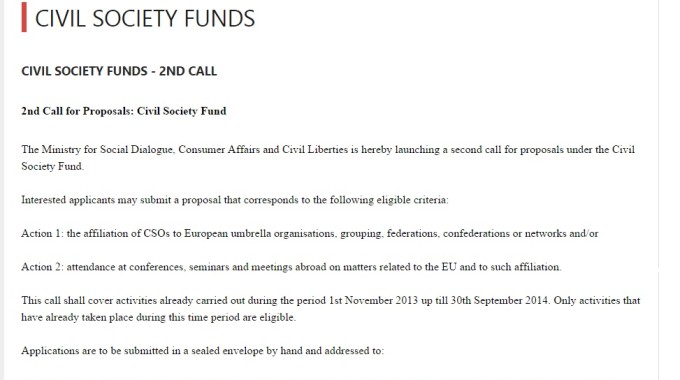 MINISTRY FOR SOCIAL DIALOGUE, CONSUMER AFFAIRS AND CIVIL LIBERTIES (MSDC) CIVIL SOCIETY FUNDS 2ND CALL
Deadline: 28th November 2014
PHROM would like to bring to the attention of our Member Organisations the 2nd Call for Civil Society Funds under the MSDC Funds specifically  designed to support Civil Society Organisations. This fund is dedicated to covering the expenses Civil Society Organisations have taken on for the attendance of conferences, meetings, and affiliations with other networks, etc. 
The deadline is Friday 28th November 2014 at noon. For further information and the application form please click here or contact us on +356 20106295 or info@humanrightsplatform.org.mt
We wish you best of luck! 
– Erika Borg, Secretariat Officer