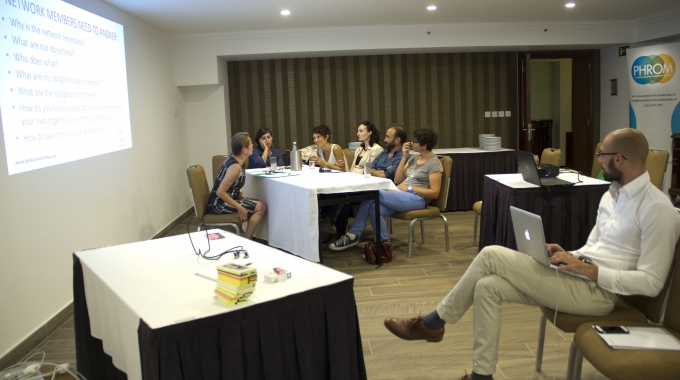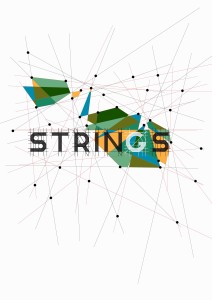 On Saturday 25th June PHROM held the last of three training sessions as part of STRINGS – 'Strengthening Intersectionality among NGO Service-providers'. Funded by the Malta Community Chest Fund, the idea of STRINGS has been to bring member Organizations closer together and improve working relationships as requested last year by our members.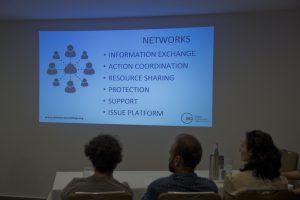 Last Saturday the workshop was facilitated by Francesca Binda and Matthew Lowell from Binda Consulting International Limited, Malta based consultancy focused on International human and political development, strategic communications and campaigns. Despite the small group representing PHROM members, the discussion was very interesting. Binda Consulting offered organisational training in building internal capacities. The focus of the discussion was on the importance of the Platform (PHROM) to the Member Organisations, why networking is necessary for an Organisation, the benefits to be part of a platform in order to share expertise and resources, to have protection, to expand capacity, to formulate new strategies. The debate was an opportunity to reflect on the strengths of the Platform through the identification of individual organisations capacities, resources and needs, how the Platform can maximise their support to overcome weaknesses and move forward.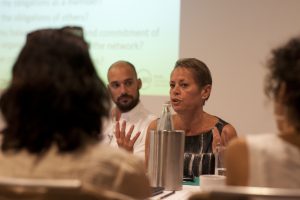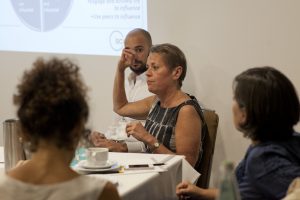 Thank you to all those who dedicated their Saturday mornings to participating in the last of three STRINGS workshops, it was a great opportunity for Member Organisations to connect.
Ph: Emmanuel Tut Rah Farah