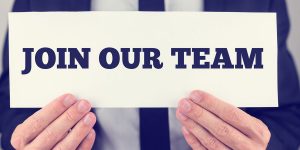 The Platform of Human Rights Organisations in Malta (PHROM) is the nation's first network of NGOs striving to promote human rights. Its mission is to provide a national forum for human rights organisations in Malta to develop, promote and advocate for the values of human dignity and equality more effectively. As such, the Platform attracts membership from Maltese NGOs working directly and indirectly in the promotion of human rights values.
The current Secretariat and founder of PHROM is aditus foundation, an independent, voluntary and non-profit organisation established with a mission to monitor, act and report on access to fundamental human rights.
Following the launch of the 'Malta Human Rights Indicators Project', part-financed by Malta Community Chest Fund, we are seeking to expand our current team by recruiting a Project Officer.
The 'Malta Human Rights Indicators Project' is being implemented with the aim of formulating measurable goals against which human rights performance – state, NGO and other – can be regularly measured. The Malta Human Rights Indicators will allow Malta to establish smart goals for policy and law-making, allowing for multi-annual assessment and comparability.
The position offered is for part-time employment (approximately 20 hours per week) starting as soon as possible and for the entire project duration (till 30 June 2019), with the possibility of this being extended should funding be secured. A remuneration package will be offered in accordance with the selected candidate's level of experience and expertise.
The Project Officer will be operating from the offices of aditus foundation, this being the Secretariat of PHROM.
The Project Officer, under the guidance and responsibility of the Head of Secretariat, will be responsible for all the substantive and administrative aspects of the project. These will include:
Research tasks, particularly in the context of developing and implementing human rights indicators;
Drafting the Annual Human Rights Reports on the basis of a sound national implementation of the human rights indicators;
 Logistics related to activities;
 Administrative management, especially in relation to the relationship with the funding entity.
Prospective candidates should:
Be in possession of a University degree in a field relating to human rights;
Minimum 3 years' working experience in the area of human rights. Preference will be given to candidates familiar with human rights indicators;
Experience in project or administration, particularly projects funded by the European Union or other funding entities;
Have excellent writing skills, in English;
Work well within a team environment, under pressure whilst also being able to work alone and take initiatives as necessary;
Be professional and smart;
Be flexible and willing to work outside of office hours when needed;
Understand and agree with the organisations' guiding principles.
PHROM is committed to diversity in its staffing. All other factors being equal we will give preference to the candidate from a minority group.
If you're interested please send your CV and motivation letter by not later than 23 March 2018 to our Head of Secretariat at secretariat@humanrightsplatform.org.mt.
5 March 2018