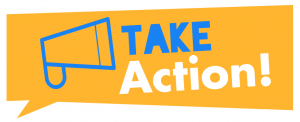 Who is PHROM?
The Platform of Human Rights Organisations in Malta (PHROM) is the nation's first network of NGOs striving to promote human rights.
PHROM provides a national forum for human rights organisations in Malta, to develop, promote and advocate for the values of human dignity and equality.
PHROM attracts membership from Maltese NGOs working directly and indirectly in the promotion of human rights values, with the understanding that networked advocacy is more effective, sustainable and exciting!
Our Values
PHROM derives its value approach from the Universal Declaration of Human Rights. PHROM believes that effective human rights recognition and enjoyment by all persons in Malta strengthens and empowers the whole of Maltese society.
PHROM holds that the multitude of human rights can only be fully realised if they are endorsed as interrelated and interdependent, embracing all civil, political, economic, social and cultural rights.
PHROM understands that active citizenship and civic participation based on democratic principles of inclusivity and mutual understanding are central to national, regional and international efforts at combating inequalities and human rights violations and improving community empowerment.
---
What human rights is PHROM interested in?
PHROM wants to attract membership from NGOs working directly or indirectly within the human rights field. This includes areas such as gender, children, prisoners, migrants, domestic violence, LGBTI, the environment, freedom of expression, religion…& so much more!
What does PHROM do?
Our mission is to provide a national forum for human rights NGOs. We are active in capacity-building, joint advocacy, public awareness, and Member Organisation networking.
We are continuously working on giving Malta a strong & united voice when it comes to promoting human rights!
Besides this, we published Malta's first ever truly comprehensive & inclusive Annual Human Rights Report. 
What is the structure of PHROM?
PHROM's structure is identical to that of most NGOs. It is made up of:
•Member Organisations;
•Executive Committee;
•Secretariat.
The Executive Committee is elected every 2 years from & by PHROM's own Member Organisations. One Executive Committee Member Organisation is then appointed to act as the platform's Secretariat.
For the period 2018/2019 PHROM's Executive Committee is made up of:
The current Secretariat and founder of PHROM is aditus foundation.
Can I become a Member Organisation?
YES, if you are an NGO registered with the Malta Commissioner for Voluntary Organisations & you accept PHROM's mission statement which is based on the principles enshrined in the Universal Declaration of Human Rights.
I want to add my organisation's voice to this coalition…what should I do?
Why should my organisation join PHROM?
If you're working with human rights, your advocacy efforts will be strenghtened & you will contribute to giving human rights a powerful & unified voice across Malta!
How much will this cost me?
In a nutshell...
The Platfrom of Human Rights Organisations in Malta is all about:
•stronger human rights voices
•increasing capacity
•civic engagement
•public awareness
•comprehensive reporting
---